About china raycus fiber laser marking machine
Views:8 Author:Optic Kelly Publish Time: 2020-07-15 Origin:China raycus fiber laser marking machine supplier Inquire
Questions organized about fiber laser engraving machine
Questions about fiber laser engraving machine.
1. What is the difference between an IPG laser compared to yours?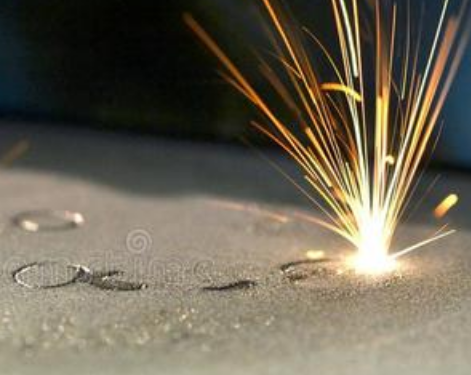 There are several famous laser sources in the market,IPG,Raycus,and JPT,we use all of the three higher stable brands.
For the MOPA,the brank we can offer to you is JPT ,it's the best one in China for MOPA laser marking.So I make one difference among JPT,Raycus and IPG.
For the differences between the Raycus,JPT and IPG:
Item

Raycus,JPT Laser Source

IPG laser source

Laser Beam Quality

The laser beam of IPG is smaller, that means when you need to mark smaller components,IPG effect will be better.
But usually the difference can not be checked by eyes.

Single Pulse Energy

If the same laser power,the laser enengy of IPG is a little higher than Raycus and JPT. That means when you need to do deep engraving,the time of IPG is shorter.Maybe several seconds,also no big difference.

Cost

Raycus is the cost-effective one,when you only need mark metal,Raycus is most overseas customers choice.
Higher stable quality,but lower price than IPG.
When need to mark plastic and special color,then they choose JPT MOPA,also cheaper than IPG MOPA.

IPG is much expensive than Raycus and JPT,there are two reasons,one is that IPG quality is really better,that is the truth.
And second one is that we also import the IPG from Germany,we need to pay the tax and shipping cost,thats also will be included the IPG cost.

Original

China
Raycus and JPT laser sources are made in China, now also famous in overseas market.

Germany
German brand, the most popular one in market, can be No.1 in laser source field.
2. What is the most common item required for maintenance and its associated costs.
For laser marking machine,its a smaller machine,there is no any spare parts need to change regular.
That's also why customers like to use it not like ink jet printer or some others.
3. Can you send me a quotation for the same item but in 30w.
You can check the quotation list in the attachment.
For surface marking,20w is enough,if you need 30w,for me,it's no any problem.
4. My main concern is repair, do you have someone in Toronto Canada to look after the repair?
I am a direct girl,for now,there are several agents who want to make a cooperation with us,but they are not strong enough,currently we do not have any repairing branches in Canada.
5. What is the lifespan of your laser?
For the laser marking machine,the lifespan time is 100000 hours,whatever the IPG or Raycus or JPT.