Fiber Laser marking Machine suite for Laser Power
Views:4 Author:Optic Golf Publish Time: 2020-07-13 Origin:China laser marking machine supplier Inquire
Fiber Laser Marking Machine

Does working area 300*300mm of Fiber Laser marking Machinesuite for Laser Power 20w 30w and50w?
For our Fiber Laser Marking the lowest power laser we provided is 20w, and the working area we provide are many sizes for your optional, anyways the working area is related to materials size what you are going to marking on.
The working area size are following these;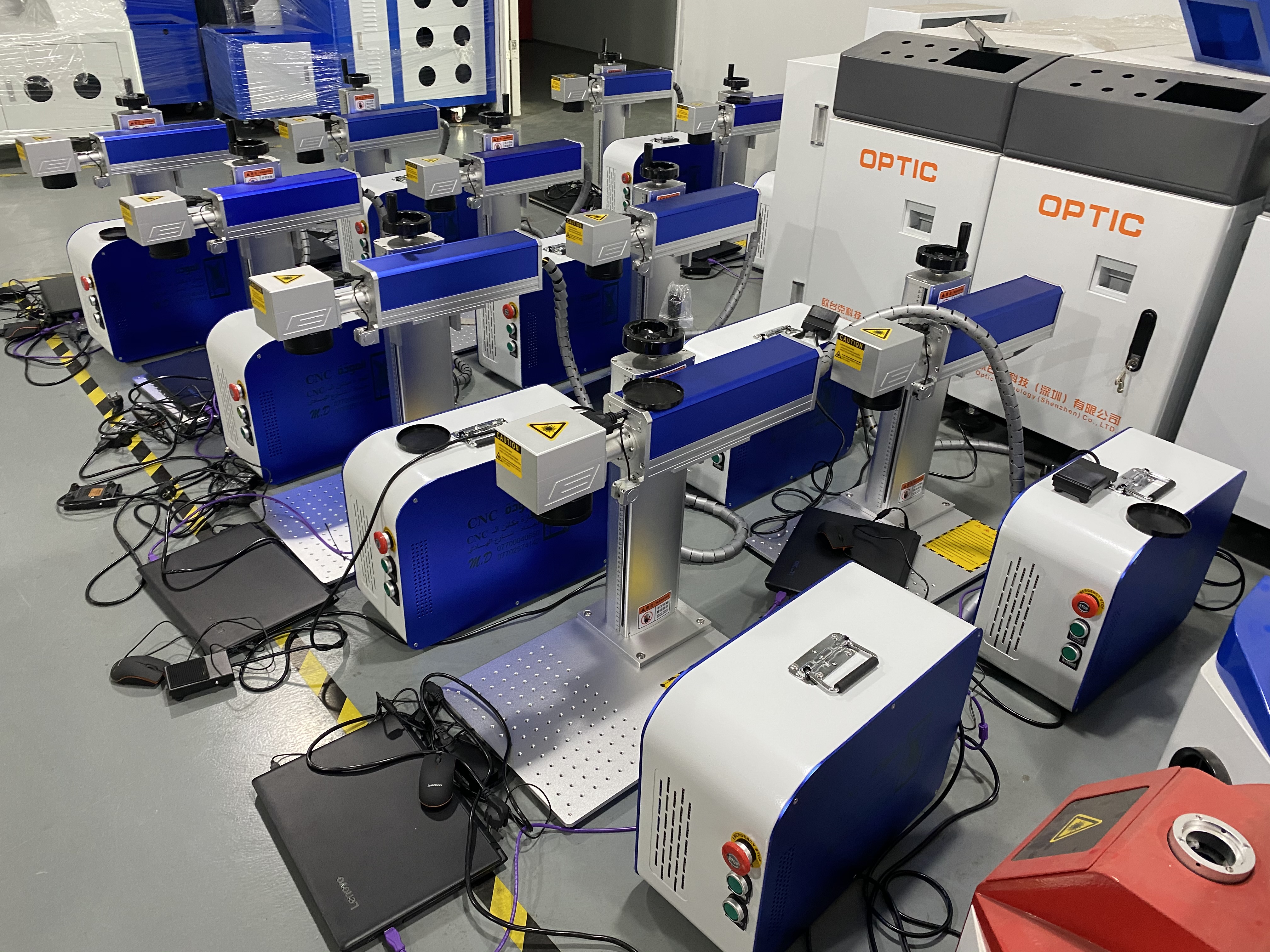 1.110*110mm
2.150*150mm
3.175*175mm
4.200*200mm
5.300*300mm
We mainly used Raycus Fiber Laser Source on Fiber Laser Marking Machine, and if customer asked for biggest working area with the lowest power 20w, can we install it or not? The answer is yes, we can install it but when you marking on materials the result is not good because It's large area that will make the laser power weak, also for 30w if choose working area 300*300mm the laser power will be weak when you need to do deep engraving, so you can do only surface marking.
What Laser Power suite for working area 300*300mm?
Re: The laser power suite for working area 300*300mm is 50w above