Jewelry Welder Latest Upgraded CCD Display System_OPTICLASER
Views:18 Author:OPTIC XIAO Publish Time: 2020-08-15 Origin:China jewelry welding machine supplier Inquire
OPTIC LASER adds a color high-definition CCD function to the jewelry welding machine, instead of the traditional CCD gray mode. Your guests or colleagues are no longer monotonous off-white when they see welders welding samples of diverse colors.
The impact of color CCD on you
Viewing experience:
Imagine that when your welder is welding jewelry, your guests or colleagues can clearly see the welding process of your welder.
Optimize the teaching experience:
Allow onlookers to easily see the welder's perspective. The training of welders has greatly improved the teaching experience.
The difference between color CCD and traditional CCD:
The output image of traditional CCD has only two colors of gray and white, sometimes there are gray colors
The color CCD is basically the same as the color we see with the naked eye, why use the term basic? Because the image of our CCD is in the magnified view of the microscope.
Will their prices be different?
Is the price up?
No, no, for the best machine experience for our customers, we decided to sell it at the same price as before. Will not add a penny.
Yes, you heard that right. We promise that although the traditional CCD is replaced by a color CCD, the price of our jewelry welding machine will not increase. Sell at the original price.
The following three pictures are the comparison between traditional CCD image and high-definition color CCD image
NO1:
The picture below is an ordinary marker pen with three colors on its surface. It can display perfectly in high-definition CCD, but can only display black and white in traditional CCD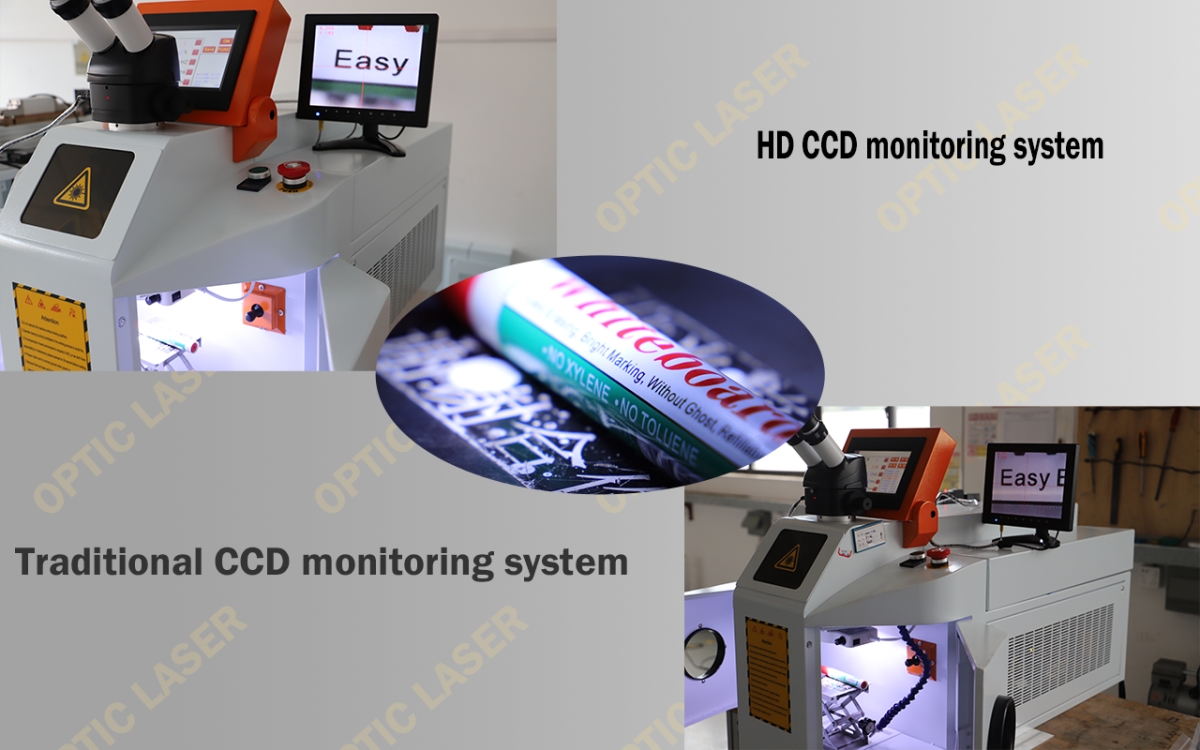 NO2:
The image below is an icon with two dark colors on its surface. It can display perfectly on high-definition CCD, but it can only display poorly on traditional CCD, and the comparison between the two sides is also obvious.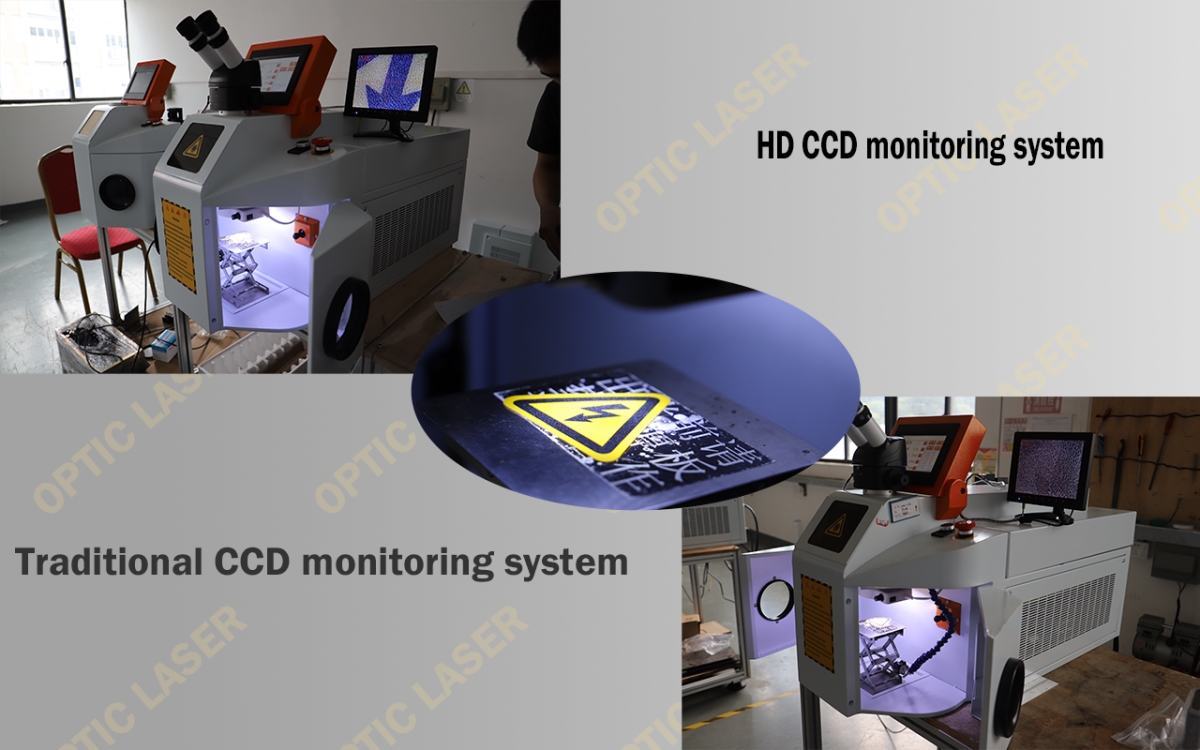 NO3:
The picture below is a pattern engraved on a steel plate using a laser marking machine. The details of the surface can be perfectly displayed on the HD CCD. The display difference of traditional CCD is not very big, HD CCD is clearer and more real.