Service Conditions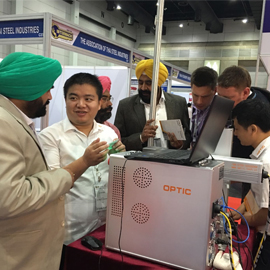 - Can provide installation processing on line production VDO of your machine step by step after you place order until ship out machine to your door
- Customise products design and specification can discuss directly to our engineer who is in charge of line production
- According to 16 years experience of laser machines, Our engineer teams know well about machine, when customer meet some complicated case we can help you find the solution immidiately
- After under control of Covid19, we can send our engineer to your company to provide installation and free training.
Spare Parts
- Have any spare parts to support customers when machine got problems
Technology
- Online support are available
- Technology always updated to the newest version, If any new technology comes, we will inform customer and upgrade the machine for customer directly.
Applicable materials: Gold, silver, platinum, stainless steel, titanium, and other metals and their alloys. Widely used in gold and silver jewelry, rings, pendants, bracelets, necklaces, holes, spot welding brazing, repair seams and the welding of claw parts of the mosaic parts, etc., can also be applied to artificial teeth sand and small precision parts (such as: Inheritance Circuit lead, clock spring, kinescope , electron gun assembly, etc.)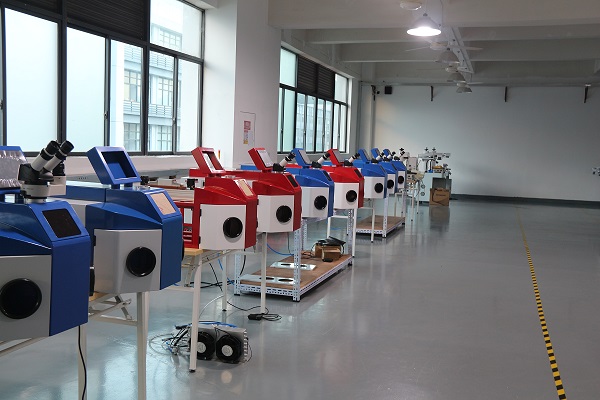 1、The heat affected zone is small, the welding spot size can be adjusted, the welding spot is flat and beautiful, and there is no need for excessive post-weld treatment.
2、Fast welding speed, high quality, non-polluting solder joints, precise positioning, no injuring of surrounding jewels during welding
3、Compact, elegant, user-friendly design, ergonomic, long-term work is not fatigue
4、The display uses a 7-inch LED screen, with Chinese, English, Russian, Spanish and other languages, with a blowing protection device
5、CCD monitoring system can be installed on the basis of 10X microscope
6、With 24 hours of continuous work ability, low power consumption
7、Can provide customized personalized services