Handheld laser welding machine for stainless steel
Views:20 Author:Optic Kelly Publish Time: 2020-07-15 Origin:China handheld laser welding machine supplier Inquire
It widely used to weld stainless steel, mild steel, carbon steel, iron, aluminium, brass, galvanized sheet and plate and other sheet metals and metal tubes.
1. Firstly, laser welding head weight is light, easy to operate.
2. Secondly, machine with all in one design, save floor space and with wheels on the bottom, easy to move.
3. Thirdly, with IPG, nLIGHT, Raycus and MAX laser source available, with good quality and 100000 hours life span.
4. Also environmental-friendly, protect operator's health.
5. With humanization design.
6. The welding gun with " Hanwei","Xinghong" and "WSX" brand available, all of them with wobble welding function.
Part two: Machine pictures display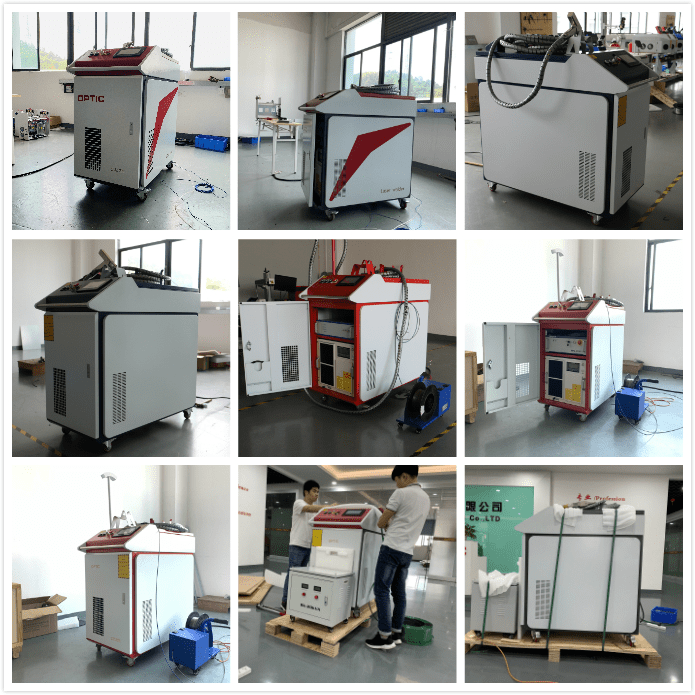 Part three: Welding gun with different brand and its nozzles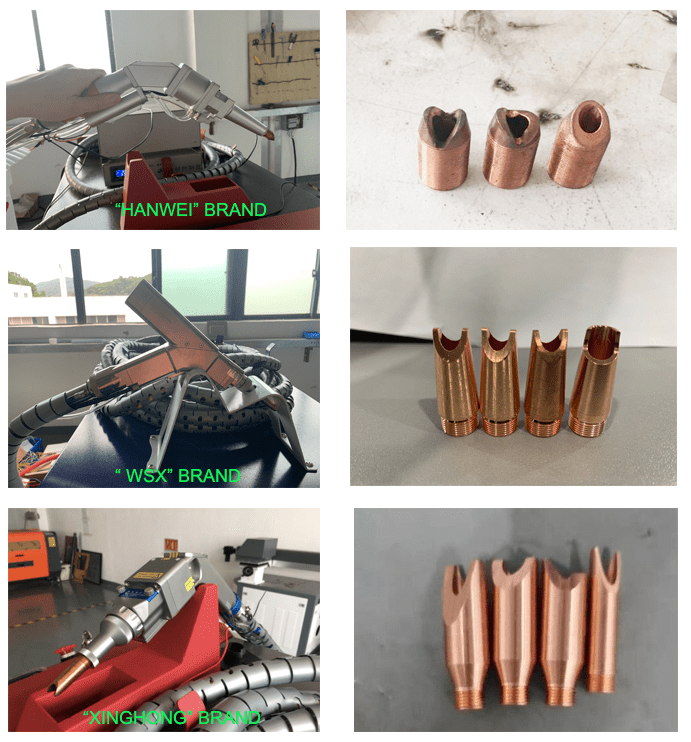 When the two welding material gap over 0.5mm, an automatic wire feeder can be used.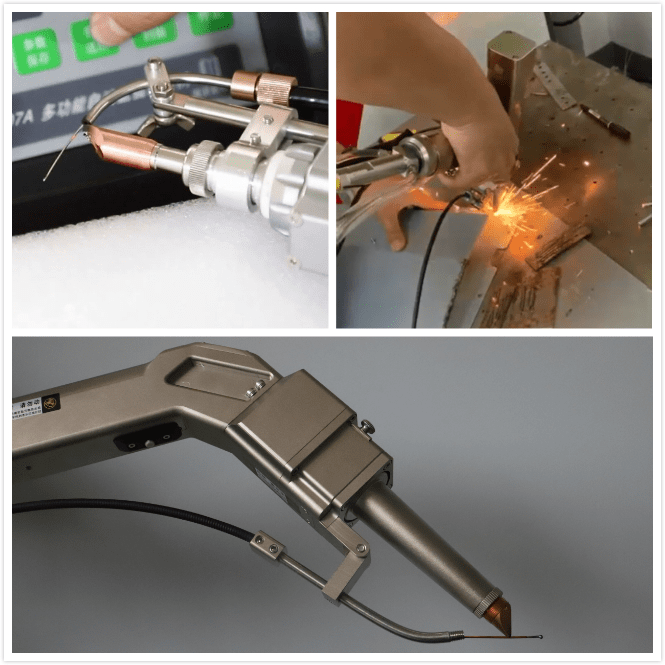 At this moment, we have 1KW, 1.5KW and 2KW available.
Part five: Laser source introduction
Top and most popular brand is IPG and Raycus.
IPG is Germany brand laser source, the performance is the best. However, cost is also the most expensive one.
Raycus is the best brand in China. The laser source is stable and the price is also good.
1KW: IPG/ Raycus support 220V, single phase/ three phase 50HZ /60HZ
1.5KW: IPG support 220V, single phase, 50HZ/60HZ
Raycuse support 380V, three phase, 50HZ / 60HZ
2KW: IPG, Raycus support 380V, three phase, 50HZ /60HZ