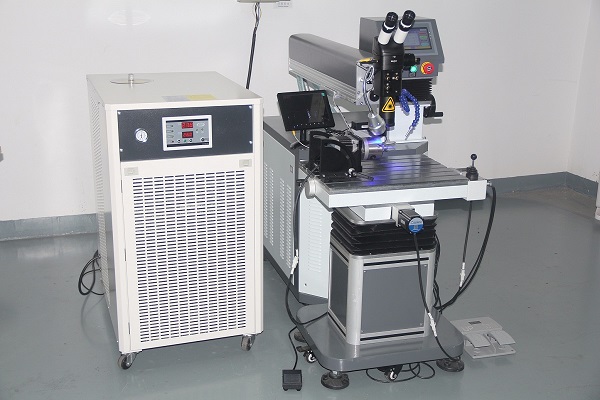 OPT-MW200W/ 300W/ 400W/ 500W series laser welder was originally designed for mold industry which used for welding and repairing die-casting molds, extrusion molds,round pipe, etc.
By using soldering wires, it used to fill the crack or blowholes and reuse the mold which saves production cost and improves working efficiency significantly. General laser mold welder also can be used in metal sheet stitching welding, pipe/ tube conjunction welding, and manufacturing of sensor, level switch, and fine auto parts, etc.
Optic Laser Welding Machine applies a high energy pulse to heat a specific tiny area of certain materials. Laser welding is a new type of welding technology, mainly on thin materials and precision components. It can achieve spot weld, butt weld, stitch weld, seal weld. Its advantages are high positional accuracy, being easy to realize robotization.
1. Xenon lamp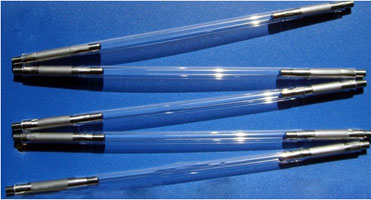 200W with single Xenon Lamp, 300W, 400W and 500W With double Xenon Lamp.
Original: China
Lifetime: 3,000,000 times,for example,work 8 hours per day,one lamp can use for 6 months at least.
2. Laser crystal installs inside the metal cavity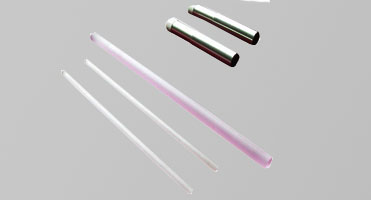 a. High gain, High efficiency, and High optical quality
b.Low threshold, Low loss at 1.06um
c.Good thermal conductivity and thermal shock characteristics
d.Mechanical strength
e.Material characteristics allow for various modes of operation (CW, pulsed, Q-switched, mode-locked and cavity dumped)
3.The cavity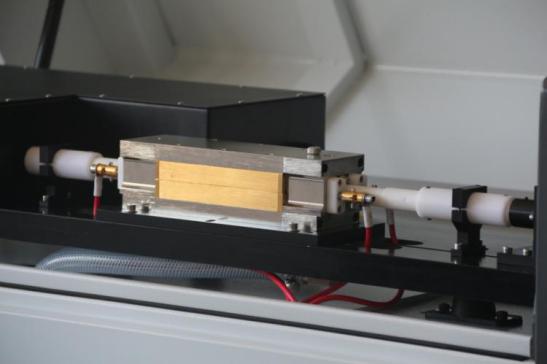 Inside with Xenon Lamp, ceramic core, etc
4.Touch screen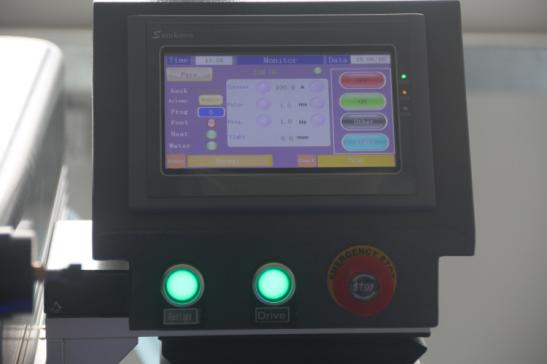 It used to adjust welding power, frequency, spot diameter, machine on and off, etc.
5.Working table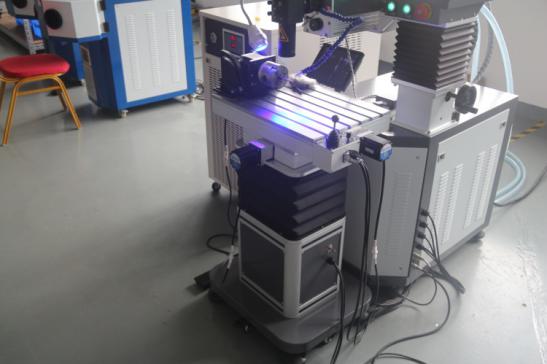 With electrical working table
X-axis: 250mm; Y-axis:200mm; Z-axis: 200mm;
6.Water chiller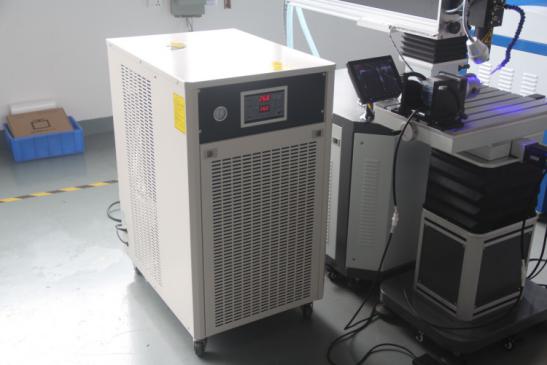 Use a digital LED controller with a faulty alarm, can learn the machine working situation quickly.
Provide an excellent cooling effect
The cooling system is easy to handle with stable performance
7.CCD camera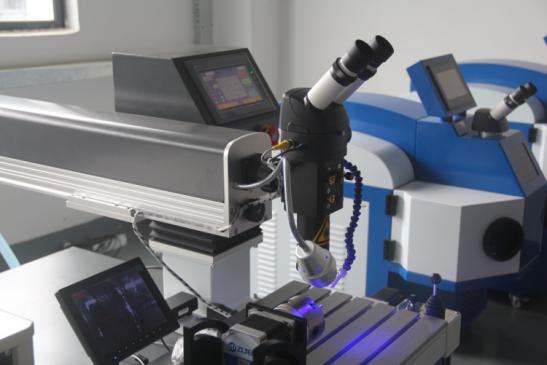 Can observe the welding effect very clearly.