The features of laser cutting -Lily
Views:3 Author:Site Editor Publish Time: 2019-11-25 Origin:Site Inquire
The features of laser cutting
Why choose laser cutting machine to cut metal is one of the problems that many customers consider. First of all, the laser cutting has narrow cutting slits, 
high speed, high precision, good cutting surface quality, smooth cutting edge, no burr, no tool loss and contact energy consumption, no need to change tools, 
no inertia of beam operation, high-speed cutting, Low noise, multi-station operation and automation.

The cutting head, as we know , is important to the fiber laser cutting machine.
To some extent, the cutting head quality would influence the cutting quality. Therefore, I want to introduce some knowledge about it.
There are many types of cutting head, give u some picture for reference:
Raytools, Precitec and WSX
Our company usually use the Raytools brand cutting head, its cutting quality is very high. Besides, the outcome it cut is also beautiful.
Do u know how many parts does the cutting head have? Here are water-injecting tube, air tube and capacitor in the head.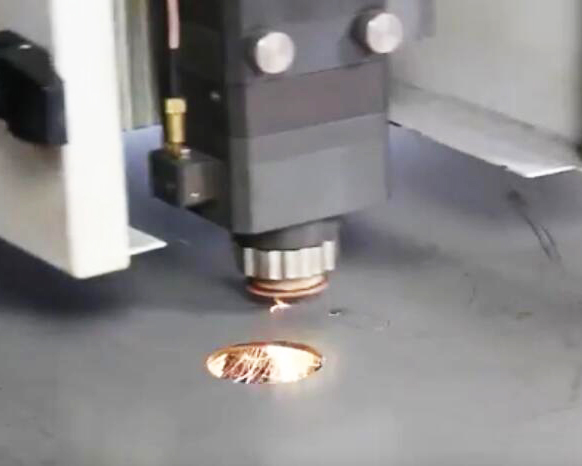 There are totally two water-injecting tube installed on the head, one injecting water, another exhausting the water. The main function of the head is to low the temperature, so as to make the head work normally.
As for the air tube, the main gas we use is nitrogen and oxygen. Is is used to transport air for the head, therefore, it could work.