Laser marking machine used in engraving-Lily
Views:4 Author:Site Editor Publish Time: 2020-04-26 Origin:Site Inquire
The laser marking machine used in engraving metal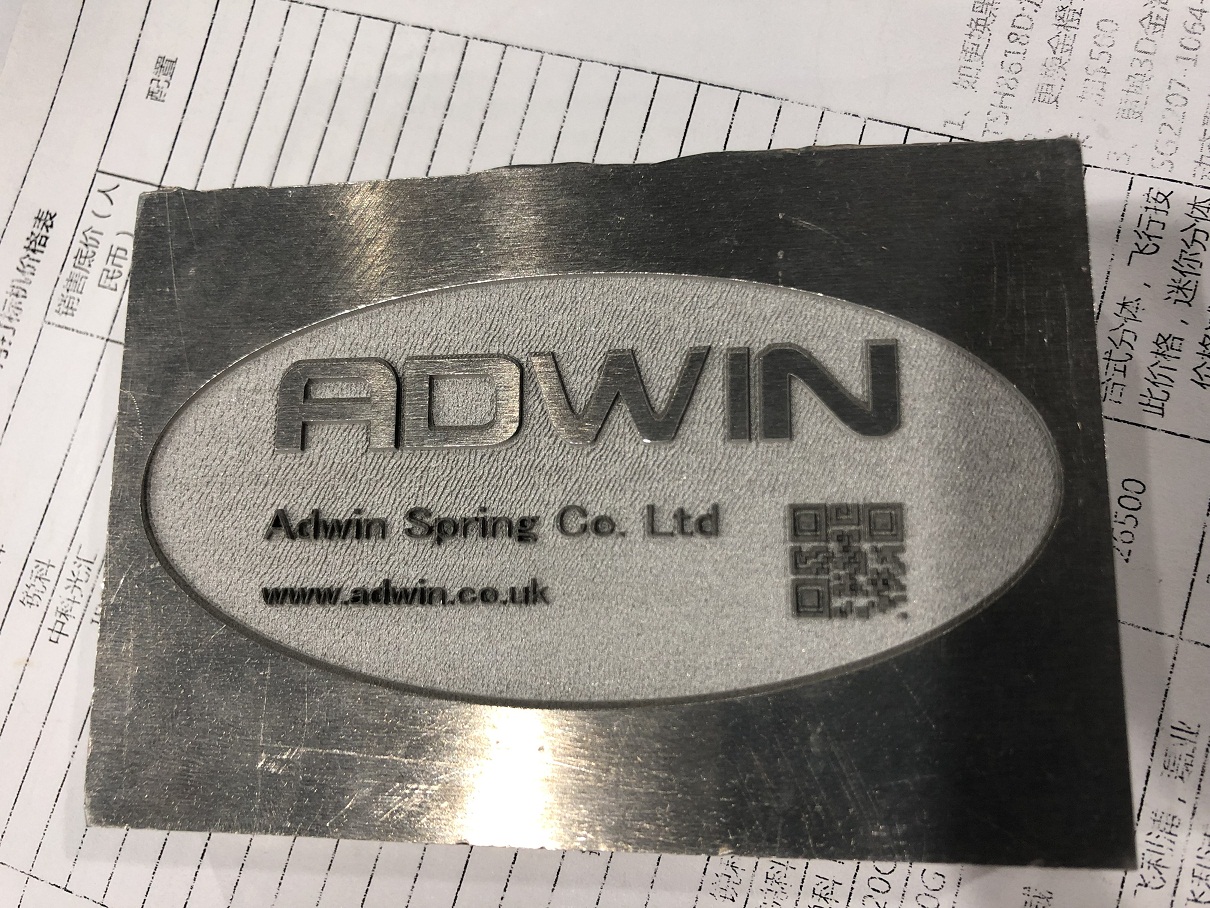 The fiber laser marking machine can be used to engrave silver carvings, metal gifts, stainless steel products, aluminum alloys, stainless steel watches and other
products for line carving, deep carving, shallow carving of some LOGO trademarks, text, QR code, photos, patterns, serial numbers, symbol, name , security code, number.
The laser equipment has the advantages of fast engraving speed, high production efficiency, long service life, simple operation, zero consumables only need to be
powered on, and the pattern text can be modified at will, saving labor, safety and environmetal protection, zero pollution, the engraved text and patterns have long-
lasting color. Our technical team and maintenance team will provide you technical training, and remote technical guidance for customers.
Laser marking machine is use laser beam to mark permanently on the surface of various metal materials, the effect of marking is to expose the deep layer material
by evaporation of the surface layer material, or to engrave the trace by the chemical and physical changes of the surface layer material caused by the light energy, or to burn
off part of the material by the light energy, or to burn off part of the material by the light energy to show the desired etching patterns, text.
Applicable materials include: ordinary metals and alloys (iron, copper, aluminum, magnesium, zinc and othe metals), rare metals and alloys(gold, silver, titanium).
metal oxides(all kinds of metal oxides are acceptable), special surfaces treatment ( phosphating, aluminum anodizing, electroplating surface), ABS material (housing for electrical appliances, daily necessities), ink (light-transmitting keys, printed products), epoxy resin (encapsulation of electronic components, insulating layer). the LOGO trademarks and text patterns carved on these materials have a long-lasting effect, moreover, the engraving speed and efficiency are widely used by merchants.