How To Noticed Deteriorate Laser Cutting's Lens
Views:17 Author:Optic Technology(Shenzhen) Co., Ltd Publish Time: 2019-10-02 Origin:Optic Technology(Shenzhen) Co., Ltd Inquire
How To Noticed Deteriorate Laser Cutting's Lens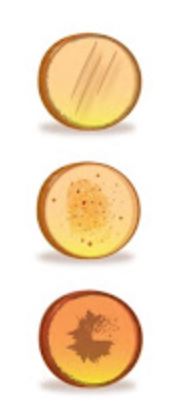 1. Deteriorate because some materials bounce off through nozzle
we normally found on lens surface cutting side.
2. Deteriorate because of the dust, user finger print or some oil etc,. on lens surface
3. Deteriorate according to lifetime because of heat accumulation
Deteriorated Feature Warning

1.Focus no stable
2.Surface lens burning around dust point
3.Surface of lens is foggy and the color is not clear.
4.have to adjust more power when cuting
5.low speed and lens becomes hot until break
6.Cutting quality no stable as before
4 equipments for cleaning laser cutting Lens
1. Lens holder for avoid to touch lens directly also protect lens from the dust what damage lens surface
- Size Lens Holder for 1.5 inch
- Size Lens Holder for 2.0 inch
2. Cleaning kits

- Alumina Oxide liquid
- Buld Blast
- Ethanol and Acetic
- Finger gloves
- Cotton and plastic's piece
- Paper for lens cleaning
3. Delioate Task Wipers

Paper for lens cleansing should be special properties and have no fiber but tough and soft that would not damage to lens
4. Nitrile Gloves