FAQ for our fiber laser cutting machine
Views:14 Author:Kelly Xu Publish Time: 2019-12-01 Origin:Site Inquire
FAQ for our fiber laser cutting machine
Q 1 : What kind of gas should i used when i cut my metal sheet?
A 1: When do the cutting, different materials need to use different gas. Please check the following tables.
Raw material

Gas needed

Carbon steel

Oxygen

Stainless steel

Nitrogen

Aluminum

Nitrogen

Brass

Nitrogen

Remarks: For thin plate, it also can use air compressor, but it only used to cut the plate with thickness 2-3mm. Over that thickness, have to use Oxygen or Nitrogen.
Q 2: How to know the cutting accuracy?

A 2: If you want to know the cutting accuracy, the most easy way is to draw a circle, 3mm, 5mm or 8mm, the smaller the diameter of the cutting, the more round the cutting circle, that proves the machine with high cutting accuracy.
The cutting accuracy can be controlled at 5-10 filaments, one filaments equals to 0.01mm. You can use "Bochu" software to measure the cutting accuracy.
Q3: How many languages the operation system included?
A 3: The operation system itself include 3 languages: Chinese, English and Russian. For other languages which not native to the system, it need to import the language package.
Q 4: What is the consumable parts of fiber laser cutting machine?
A4 : The nozzle and protective lens.
Q5: In the winter, the temperature in my side can be minus 20 degrees, do i need to do special maintenance for the machine?
A5: During the winter season, you have to add antifreeze or alcohol to the water chiller. Alcohol and water are equal to 1: 3 .
The gear and rack have lubricating oil, can set the time to wipe regularly.
Q6: What is the cutting machine acceleration speed?
A 6: For the H series cutting machine you consulted, the acceleration speed is 1G.
G means 1meters/ second or 60 mteres/ minute. The speed have some relation with the motor.
Q7: Usually how many years warranty period you will provide? Is it start from the shipping day or the day we receive the machine?
A7: 2 years warranty period we will provide. During the warranty period, if the machine have any quality problem ( Besides malfunction), we will help you to replace the broken part with a new one. Shipping cost will borne by us.
The warranty time from the day you received our machine.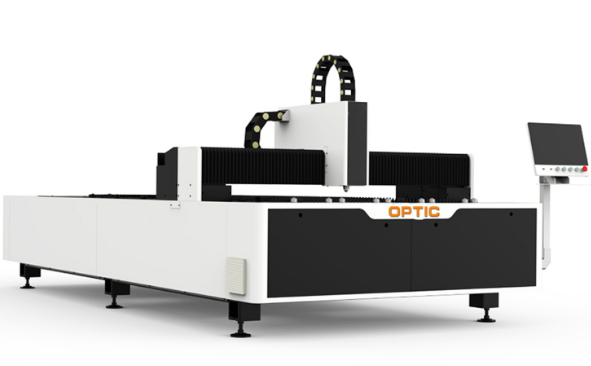 For more detailed information, just ask me freely.
Name: Kelly Xu
Mobile Phone :+8613014619085
Skype: 008613014619085
Whatsapp/Wechat:+86 13014619085
E-mail: optic103@optic-tech.cn