Jewelry laser welding machine for gold and silver
Views:675 Author:Trene Publish Time: 2019-02-21 Origin:China jewelry welding machine supplier Inquire
Jewelry laser welding machine for gold and silver
Jewelry laser welding machine is one of the most hot sale laser welder,it have very wide application in jewelry processing,micro tools repairing
Compare with other welding technology,the advantage of jewelry laser welding machineis:
1. Apply to various material,like gold,silver,platinum,titanium,nickel etc.
2. Small thermal deformation
3. Excellent welding effect
4. No pollution of solder joints
5. High speed, deep welding depth
Jewelry laser welding machine application field:
1. Jewelry field: chain repair,ring manufacturing
2. Dental repair
3. Precision welding for Integrated circuit and high sensitivity tools
4. Medical instruments
5. Clock,glass frame repair
6. Electronic components
7. Metal artware
Jewelry laser welding machine with outside water chiller
This is the oldest laser welding machine type,it is large and heavy,but it stable performance and good welding effect is acknowleged by our customer.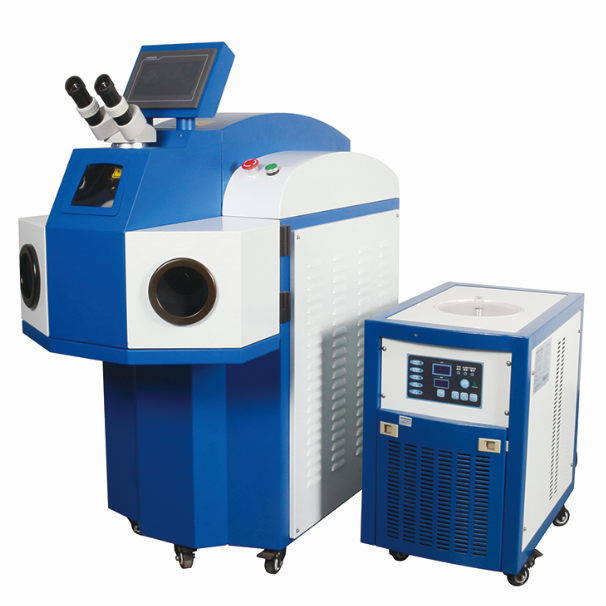 Jewelry laser welding machine with inside water chiller
Compare with oldest one,its welding effect is similar and floor space is much more smaller.
Power energy is 120J,could work 24 hours straight with fast heat dissipation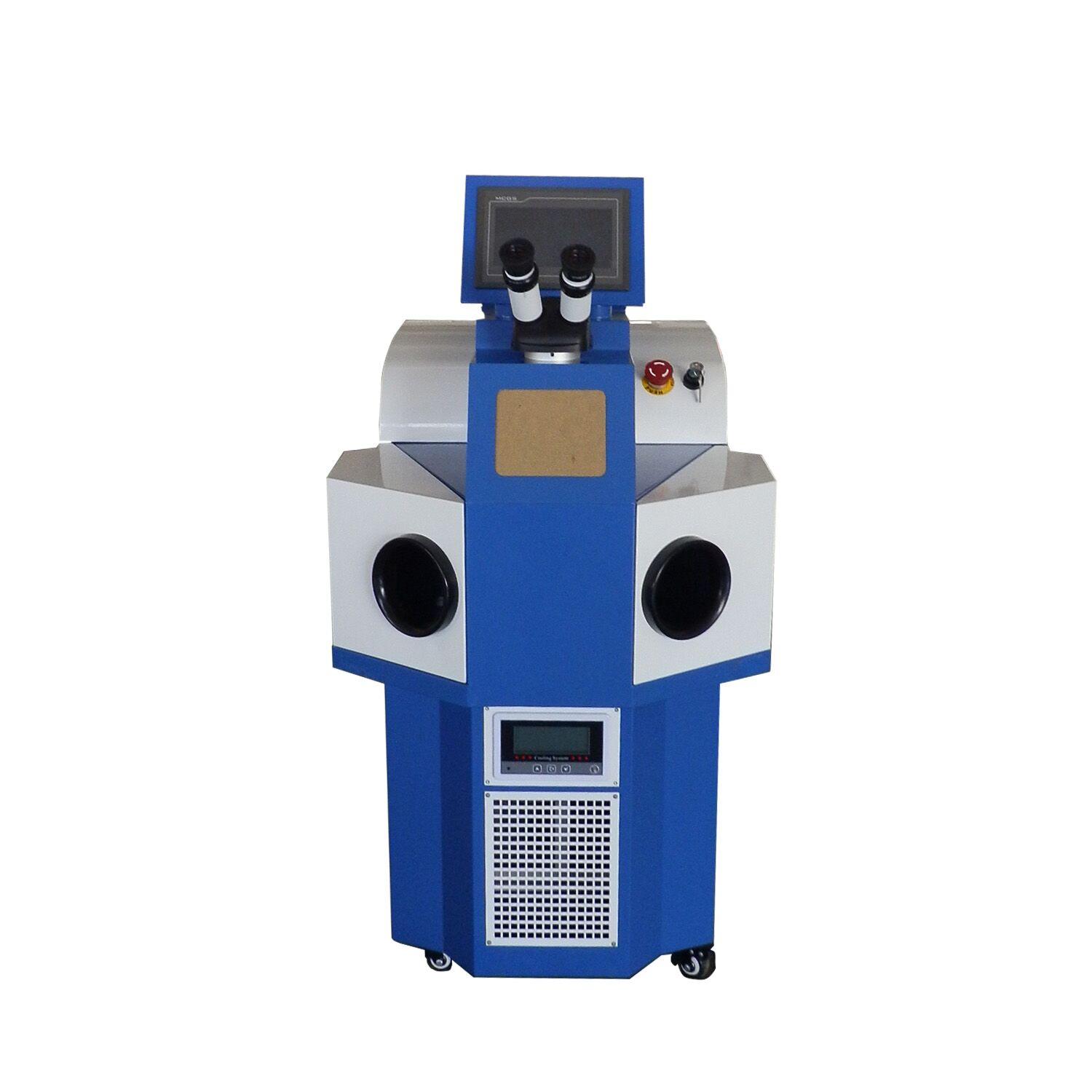 Portable type,compact design.
Power energy is 80J,could work 16 hours straight